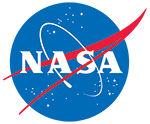 SMAP L4 Global Daily 9 km EASE-Grid Carbon Net Ecosystem Exchange, Version 7
DOI: 10.5067/3K9F0S1Q5J2U
This is the most recent version of these data.
Version Summary

Changes to this version primarily involve replacing MODIS fPAR with VIIRS fPAR as the new baseline fPAR input for the carbon model processing; and BPLUT recalibration and SOC re-initialization in response to updates to the upstream SPL4SMGP input datasets. Specifically:
- Replaced NASA EOS MODIS (MOD15A2H) fPAR with NOAA/NASA Suomi NPP VIIRS (VNP15A2H) fPAR as the new baseline 8-day fPAR inputs to the L4C model; generated a new ancillary global clear-sky fPAR climatology from the long-term (2012-2021) VIIRS record. This update enables extended L4C operations beyond the EOS MODIS era through ongoing VIIRS operations.
- Revised SPL4CMDL global BPLUT calibration and SOC initialization using soil moisture and soil temperature data from the latest SMAP L4SM Open Loop (OL7000) ensemble Catchment land model simulation. The revision results in a calibration that is more consistent with the ensemble SPL4SMGP inputs used in SPL4C production than the calibration with the single-member, unperturbed L4SM Nature Run (NR) data used in prior L4C product releases.
- The carbon model BPLUT, Vv7040, was recalibrated using the FLUXNET2015 global tower site record, which includes 356 sites representing all major global PFT classes.
Overview
The Level-4 (L4) carbon product (SPL4CMDL) provides global gridded daily estimates of net ecosystem carbon (CO2) exchange derived using a satellite data based terrestrial carbon flux model informed by the following: Soil Moisture Active Passive (SMAP) L-band microwave observations, land cover and vegetation inputs from the Moderate Resolution Imaging Spectroradiometer (MODIS), Visible Infrared Imaging Radiometer Suite (VIIRS), and the Goddard Earth Observing System Model, Version 5 (GEOS-5) land model assimilation system. Parameters are computed using an Earth-fixed, global cylindrical 9 km Equal-Area Scalable Earth Grid, Version 2.0 (EASE-Grid 2.0) projection.
Parameter(s):
GROSS PRIMARY PRODUCTION (GPP)
HETEROTROPHIC RESPIRATION (RH)
NET ECOSYSTEM CO2 EXCHANGE (NEE)
SOIL ORGANIC CARBON (SOC)
Platform(s):
Aqua, GEOS-5, L4_C, SMAP, Suomi-NPP, Terra
Sensor(s):
MODIS, NOT APPLICABLE, SMAP L-BAND RADIOMETER, VIIRS
Temporal Coverage:
31 March 2015 to present
Temporal Resolution:
1 day
Spatial Reference System(s):
WGS 84 / NSIDC EASE-Grid 2.0 Global
EPSG:6933
Blue outlined yellow areas on the map below indicate the spatial coverage for this data set.
Data Access & Tools
Help Articles
General Questions & FAQs
How to Articles