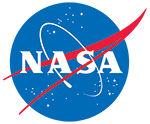 SMAP Enhanced L3 Radiometer Global and Northern Hemisphere Daily 9 km EASE-Grid Freeze/Thaw State, Version 2 (SPL3FTP_E)
There is a more recent version of these data.
Version Summary

Changes to this version include:


Implementation of a supplementary single-channel V-pol (SCV) algorithm
for areas of lower latitudes where the seasonal difference of the NPR algorithm is
too small to be effectively used to discriminate freeze/thaw state. This change
provides stronger flag agreement between Tair and Tsoil, and for ascending/p.m.
versus descending/a.m. overpasses due to physics (e.g. the NPR algorithm response to wet snow over frozen soil in spring). It also addresses an artifact of the validation approach (e.g. soils remain thawed for weeks after freeze onset in fall
due to insulation from snow).


With the addition of the new SCV algorithm to augment the NPR baseline
algorithm, spatial coverage of freeze/thaw data was extended to global. Data are
output on a fixed global 36 km EASE-Grid 2.0 and are provided in the Freeze_Thaw_Retrieval_Data_Global group.


Updated retrieval_quality_flag for water contamination/permanent
ice.


Implementation of false flag mitigation using TB screening and AMSR-E
weekly climatology maps, resulting in significantly fewer false flags.


For the full major and minor version history, go to
https://nsidc.org/data/smap/data_versions
.
Overview
This enhanced Level-3 (L3) product provides a daily composite of global and Northern Hemisphere landscape freeze/thaw conditions retrieved by the Soil Moisture Active Passive (SMAP) radiometer from 6:00 a.m. descending and 6:00 p.m. ascending half-orbit passes. This product is derived from SMAP Level-1C (L1C) interpolated brightness temperatures. Backus-Gilbert optimal interpolation techniques are used to extract maximum information from SMAP antenna temperatures and convert them to brightness temperatures. The data are then posted to two 9 km Earth-fixed, Equal-Area Scalable Earth Grids, Version 2.0 (EASE-Grid 2.0): a global cylindrical and a Northern Hemisphere azimuthal.
Data Contributor(s):
Xu, X., R. S. Dunbar, C. Derksen, A. Colliander, Y. Kim, and J. S. Kimball.
Parameter(s):
BRIGHTNESS TEMPERATURE
FREEZE/THAW
TRANSITION DIRECTION
Sensor(s):
SMAP L-BAND RADIOMETER
Temporal Coverage:
31 March 2015 to 27 August 2020
Temporal Resolution:
1 day
Documentation
User Guide
ATBDs
General Resources
Quality Assessment Reports
Product Specification Documents