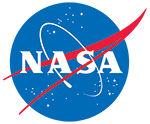 SMAP L3 Radiometer Global and Northern Hemisphere Daily 36 km EASE-Grid Freeze/Thaw State, Version 3
DOI: 10.5067/ZJOKL452HRLD
This is the most recent version of these data.
Version Summary

Changes to this version include:

- Adjusted the freeze/thaw reference states for the normalized polarization ratio (NPR) algorithm per the improved Level-1 brightness temperature recalibration. The freezing reference averages from 2016-2020 and the thaw reference averages from 2015-2019.

- Adjusted the reference states for the Single-Channel V (SCV) algorithm per the update of the GEOS-FP surface and soil temperature profiles.

- Improved the never frozen/never thawed masks for false-flag mitigation by:

* extending the temporal extent of the AMSR-E source data to include data through 2019

* blending in a GEOS-FP temperature climatology for 2015-2020 using a loose ±10 ºC criterion for fully-frozen or fully-thawed conditions.

- The product data structure, content, and processor code are otherwise unchanged from the previous version.

For the full major and minor version history, go to

https://nsidc.org/data/smap/version-history
Overview
This Level-3 (L3) product provides a daily composite of landscape freeze/thaw conditions retrieved by the Soil Moisture Active Passive (SMAP) radiometer from 6:00 a.m. descending and 6:00 p.m. ascending half-orbit passes. SMAP L-band brightness temperatures are used to derive freeze/thaw state and transition data, which are then resampled to both an Earth-fixed, Northern Hemisphere azimuthal 36 km Equal-Area Scalable Earth Grid (EASE-Grid 2.0), and to an Earth-fixed global 36 km EASE-Grid 2.0.
Parameter(s):
BRIGHTNESS TEMPERATURE
FREEZE/THAW
TRANSITION DIRECTION
Sensor(s):
SMAP L-BAND RADIOMETER
Temporal Coverage:
31 March 2015 to present
Temporal Resolution:
1 day
Spatial Reference System(s):
WGS 84 / NSIDC EASE-Grid 2.0 North
EPSG:6931
WGS 84 / NSIDC EASE-Grid 2.0 Global
EPSG:6933
Blue outlined yellow areas on the map below indicate the spatial coverage for this data set.
Data Access & Tools
Documentation
User Guide
ATBDs
General Resources
Quality Assessment Reports
Product Specification Documents