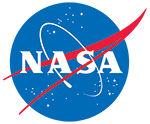 SMAP L3 Radiometer Global Daily 36 km EASE-Grid Soil Moisture, Version 7 (SPL3SMP)
There is a more recent version of these data.
Version Summary

Changes to this version include:

- Improved calibration methodology was applied to the Level-1B radiometer brightness temperatures.

- Improved land surface model outputs from the NASA Global Modeling and Assimilation Office (GMAO) were used to estimate the effective soil temperature used as input to Level-2 soil moisture geophysical inversion. This effective soil temperature is not to be confused with the physical soil temperature at a given depth (Choudhury et al., 1982).

- Improved retrieval performance of DCA (formerly known as MDCA or "the option 3" option algorithm in previous releases). DCA retrieves both soil moisture and vegetation optical depth (VOD or tau).

- Use of a new global 250-meter resolution soils database called SoilGrid250m available at

https://openlandmap.org

. Work is underway to address limited spatial anomalies of these soil property estimates at high latitudes over areas rich in organic soils.

- Added 30 new soil moisture retrieval fields associated with the two optional algorithms used in Level-2 soil moisture processing.

- Data quality flags were updated and corrected where faulty.

- The baseline algorithm (SCA-V) remains unchanged.

For the full major and minor version history, go to

https://nsidc.org/data/smap/data_versions

.
Overview
This Level-3 (L3) soil moisture product provides a composite of daily estimates of global land surface conditions retrieved by the Soil Moisture Active Passive (SMAP) passive microwave radiometer. SMAP L-band soil moisture data are resampled to a global, cylindrical 36 km Equal-Area Scalable Earth Grid, Version 2.0 (EASE-Grid 2.0).
Data Contributor(s):
O'Neill, P. E., S. Chan, E. G. Njoku, T. Jackson, R. Bindlish, and J. Chaubell.
Parameter(s):
BRIGHTNESS TEMPERATURE
SURFACE SOIL MOISTURE
Sensor(s):
SMAP L-BAND RADIOMETER
Temporal Coverage:
31 March 2015 to 28 October 2021
Temporal Resolution:
1 day
Documentation
User Guide
ATBDs
General Resources
Quality Assessment Reports
Product Specification Documents