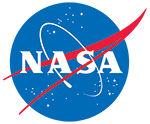 SMAP L3 Radiometer Global Daily 36 km EASE-Grid Soil Moisture, Version 6 (SPL3SMP)
There is a more recent version of these data.
Version Summary

Changes to this version include:


As part of the algorithm changes, the following data fields were added: bulk_density, clay_fraction.


The baseline algorithm (SCA-V) remains unchanged.


Improved aggregation of values in input ancillary data, e.g. roughness, soil texture, NDVI. The fix has negligible impacts on retrievals estimated to be of recommended quality.


For the full major and minor version history, go to
https://nsidc.org/data/smap/data_versions
.
Overview
This Level-3 (L3) soil moisture product provides a composite of daily estimates of global land surface conditions retrieved by the Soil Moisture Active Passive (SMAP) passive microwave radiometer. SMAP L-band soil moisture data are resampled to a global, cylindrical 36 km Equal-Area Scalable Earth Grid, Version 2.0 (EASE-Grid 2.0).
Data Contributor(s):
O'Neill, P. E., S. Chan, E. G. Njoku, T. Jackson, R. Bindlish, and J. Chaubell.
Parameter(s):
BRIGHTNESS TEMPERATURE
SOIL MOISTURE
Sensor(s):
SMAP L-BAND RADIOMETER
Temporal Coverage:
31 March 2015 to 27 August 2020
Temporal Resolution:
1 day
Documentation
User Guide
ATBDs
General Resources
Quality Assessment Reports
Product Specification Documents