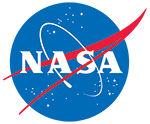 SMAP/Sentinel-1 L2 Radiometer/Radar 30-Second Scene 3 km EASE-Grid Soil Moisture, Version 3 (SPL2SMAP_S)
This is the most recent version of these data.
Version Summary

Changes to this version include:

- An improved calibration methodology was applied to the SMAP Level-1B brightness temperatures.

- Revised the coefficients in the land surface temperature computation to be consistent with the SMAP Level-2 soil moisture passive enhanced product. The new coefficients are C=0.246, K=1.007 for AM passes and C=1.0, K=1.007 for PM passes.

- Changed the omega parameter of the tau-omega model for forest landcover classes (1-5) from 0.05 to 0.07.

- Uses a new high-resolution soil database (SoilGrid250m; Hengl et al., 2017).

- Uses bulk density to set the upper limit of the soil moisture retrievals. Previous versions used a fixed value of 0.65 m3/m3.

- Enhanced documentation on Data Flags in the User Guide to help data users to better understand and use the flags.

- Added a bit in the TB Disaggregation QC flag to indicate (1) the use of SMAP AM or PM data; and (2) the time difference (greater or less than 36 hours) between the SMAP and Sentinel observations overlap.

- Fixed the EASE_[row/column]_index_apm_[1km/3km] data fields to make them 0-based.

- Fixed the range beginning and ending time in the file metadata.

For the full major and minor version history, go to

https://nsidc.org/data/smap/data_versions

.
Overview
This Level-2 (L2) soil moisture product provides estimates of land surface conditions retrieved by both the Soil Moisture Active Passive (SMAP) radiometer during 6:00 a.m. descending and 6:00 p.m. ascending half-orbit passes and the Sentinel-1A and -1B radar. SMAP L-band brightness temperatures and Copernicus Sentinel-1 C-band backscatter coefficients are used to derive soil moisture data, which are then resampled to an Earth-fixed, cylindrical 3 km Equal-Area Scalable Earth Grid, Version 2.0 (EASE-Grid 2.0). Note: These data are Beta-release quality. Additional analyses of in situ soil moisture stations will be conducted over the next several months, which should move the data quality to the validated category.
Data Contributor(s):
Das, N., D. Entekhabi, R. S. Dunbar, S. Kim, S. Yueh, A. Colliander, P. E. O'Neill, T. Jackson, T. Jagdhuber, F. Chen, W. T. Crow, J. Walker, A. Berg, D. Bosch, T. Caldwell, and M. Cosh.
Parameter(s):
BRIGHTNESS TEMPERATURE
SIGMA NAUGHT
SURFACE SOIL MOISTURE
Platform(s):
SENTINEL-1A, SENTINEL-1B, SMAP
Sensor(s):
C-SAR, SMAP L-BAND RADIOMETER
Temporal Coverage:
31 March 2015 to present
Temporal Resolution:
30 second
Data Access & Tools
Documentation
User Guide
ATBDs
General Resources
Quality Assessment Reports
Product Specification Documents