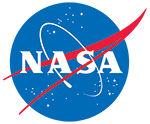 SMAP/Sentinel-1 L2 Radiometer/Radar 30-Second Scene 3 km EASE-Grid Soil Moisture, Version 2 (SPL2SMAP_S)
There is a more recent version of these data.
Version Summary

Changes to this version include:


Implemented a new method of identifying and eliminating spurious sigma0 values in Sentinel-1A/B Level-1 sigma0 data using a hybrid approach that combines a median filter with thresholding. As a result, fewer spurious sigma0 values (mainly due to small man-made structures) bias the aggregated 1 km data.


Replaced the previous 3 km resolution urban fraction map with a new 1 km map.


Adjusted the thresholds used with the new 1 km urban fraction map to: 0.25 (no flag), 0.25 – 0.5 (flagged, retrieval performed), and 0.5 (masked, no retrieval). These are provided in bit 3 of the surface_flag data field.


Adjusted the tau-omega parameters to be consistent with the values used in SPL2SMP/SPL2SMP_E algorithm.


Implemented minor bug fix to the SMAP and Sentinel-1 overlap computation code.


For the full major and minor version history, go to
https://nsidc.org/data/smap/version-history
Overview
This Level-2 (L2) soil moisture product provides estimates of land surface conditions retrieved by both the Soil Moisture Active Passive (SMAP) radiometer during 6:00 a.m. descending and 6:00 p.m. ascending half-orbit passes and the Sentinel-1A and -1B radar. SMAP L-band brightness temperatures and Copernicus Sentinel-1 C-band backscatter coefficients are used to derive soil moisture data, which are then resampled to an Earth-fixed, cylindrical 3 km Equal-Area Scalable Earth Grid, Version 2.0 (EASE-Grid 2.0). Note: These data are Beta-release quality, meaning that they have not undergone full validation and may still contain significant errors.
Parameter(s):
BRIGHTNESS TEMPERATURE
SIGMA NAUGHT
SOIL MOISTURE
Platform(s):
SENTINEL-1A, SENTINEL-1B, SMAP
Sensor(s):
C-SAR, SMAP L-BAND RADIOMETER
Temporal Coverage:
31 March 2015 to 26 August 2020
Temporal Resolution:
30 second
Documentation
User Guide
ATBDs
General Resources
Quality Assessment Reports
Product Specification Documents