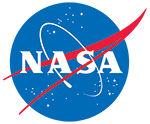 SMAP L1C Radiometer Half-Orbit 36 km EASE-Grid Brightness Temperatures, Version 5 (SPL1CTB)
This is the most recent version of these data.
Version Summary

Changes to this version include:

- An improved calibration methodology was applied to the input Level-1B radiometer brightness temperatures.

- The data algorithms, structure, content, or processor code are otherwise unchanged from the previous version.

For the full major and minor version history, go to

https://nsidc.org/data/smap/data_versions

.
Overview
This Level-1C (L1C) product contains calibrated and geolocated brightness temperatures acquired by the Soil Moisture Active Passive (SMAP) radiometer during 6:00 a.m. descending and 6:00 p.m. ascending half-orbit passes. This product is derived from SMAP L-band Level-1B time-ordered brightness temperatures resampled to an Earth-fixed, 36 km Equal-Area Scalable Earth Grid, Version 2.0 (EASE-Grid 2.0) in three projections: global cylindrical, Northern Hemisphere azimuthal, and Southern Hemisphere azimuthal. This L1C product is a gridded version of the SMAP time-ordered Level-1B radiometer brightness temperature product.
Data Contributor(s):
Chan, S., E. G. Njoku, and A. Colliander.
Sensor(s):
SMAP L-BAND RADIOMETER
Temporal Coverage:
31 March 2015 to present
Temporal Resolution:
49 minute
Data Access & Tools
Documentation
User Guide
ATBDs
General Resources
Quality Assessment Reports
Product Specification Documents