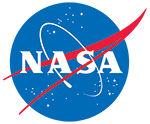 MODIS/Terra Snow Cover Daily L3 Global 500m SIN Grid, Version 61
DOI: 10.5067/MODIS/MOD10A1.061
This is the most recent version of these data.
Version Summary

1. The low visible reflectance screen for snow cover using bands 2 and 4 was lowered from 0.10 to 0.07.
2. Cloud mask algorithm flags are set for 'probably cloudy' and 'probably clear' sky conditions in the algorithm flags QA data set.
Overview
This global Level-3 (L3) data set provides a daily composite of snow cover and albedo derived from the 'MODIS/Terra Snow Cover 5-Min L2 Swath 500m' data set (DOI:10.5067/MODIS/MOD10_L2.061). Each data granule is a 10°x10° tile projected to a 500 m sinusoidal grid. The terms "Version 61" and "Collection 6.1" are used interchangeably in reference to this release of MODIS data.
Temporal Coverage:
24 February 2000 to present
Temporal Resolution:
1 day
Blue outlined yellow areas on the map below indicate the spatial coverage for this data set.
Strengths and Limitations
Strengths
Limitations
The biggest limitation to the use of the MODIS snow-cover products is cloud cover, which can prevent mapping of some snow (Hall and Riggs, 2007).
Polar darkness prevents snow-cover mapping in polar regions during the winter (Riggs et al., 2019).
Areas of ephemeral snow cover and very thin snow cover may not be mapped by MODIS (Hall et al., 2010).
Data Access & Tools
Documentation
User Guide
General Resources
Product Specification Documents