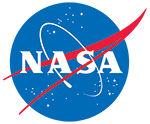 AMSR-E/Aqua L2A Global Swath Spatially-Resampled Brightness Temperatures, Version 4 (AE_L2A)
This is the most recent version of these data.
Version Summary

Changes to this algorithm include:

Complete recalibration of AMSR-E Brightness Temperatures to the RSS Version 8 standard, as follows:


Intercalibrated with other microwave radiometers, especially GMI[1], WindSat, and TMI[2].


Calibration with improved Ocean Radiative Transfer Model (ORTM): The width of the 22 GHz water vapor line reduced by 4%.


Improved calibration over warm scenes (land and cryosphere), based on heavily vegetated tropical rainforest scenes. Specifically rainforest emissivity, based on well calibrated GMI observations, and nonlinearity corrections for all channels.


Adjusted Antenna Pattern Coefficients (APC) for cross-polarization and spillover.


Shifted the 18.7 GHz center observation frequency back too nominal.


Updated the algorithm to compute effective hot load temperature based on 1 hour colocations with TMI.


Overview
The AMSR-E Level-2A product (AE_L2A) contains daily 50 minute half-orbit swath brightness temperatures for six channels ranging from 6.9 GHz through 89 GHz. Data are resampled to spatial resolutions ranging from 5.4 km to 56 km. Each file is packaged with geolocation and quality information as well as ancillary data.
Parameter(s):
BRIGHTNESS TEMPERATURE
MICROWAVE IMAGERY
Temporal Coverage:
1 June 2002 to 4 October 2011
Temporal Resolution:
50 minute
Data Access & Tools
Documentation
User Guide
ATBDs
General Resources
Quality Assessment Reports
Product Specification Documents
Sensor and Instrument Information