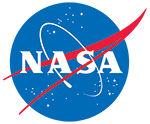 SMAP L4 Global Daily 9 km EASE-Grid Carbon Net Ecosystem Exchange, Version 5 (SPL4CMDL)
There is a more recent version of these data.
Version Summary

Changes to this version primarily represent changes to the model inputs and model Biome Properties Look-up Table (BPLUT) calibration rather than changes to the internal model structure or code. The Version 5 product accuracy and performance is largely consistent with Version 4. Specific changes include:

- Revised Level-4 carbon global model calibration and soil organic carbon (SOC) initialization using the latest SMAP Nature Run (NRv8.3) soil moisture and soil temperature data, and MERRA-2 surface meteorology.

- The carbon model BPLUT has been recalibrated using a FLUXNET2015 global tower site record that includes 329 sites representing all major global plant functional type (PFT) classes.

- Implemented minor changes to spatial weighting of FLUXNET2015 tower sites in the Level-4 carbon model BPLUT calibration. Northern (≥ 45°N) tower sites now have greater impact in defining global PFT response characteristics; whereby, the adjusted weighting is designed to enhance product performance in boreal-arctic biomes. It also incorporated a more detailed set of PFT realistic range constraints for the BPLUT parameters prior to the model calibration and optimization.

- Enhanced an attribute in the legend_carbon_model_bitflag data field to include descriptions of the bit values.

For the full major and minor version history, go to

https://nsidc.org/data/smap/data_versions

.
Overview
The Level-4 (L4) carbon product (SPL4CMDL) provides global gridded daily estimates of net ecosystem carbon (CO2) exchange derived using a satellite data based terrestrial carbon flux model informed by the following: Soil Moisture Active Passive (SMAP) L-band microwave observations, land cover and vegetation inputs from the Moderate Resolution Imaging Spectroradiometer (MODIS), Visible Infrared Imaging Radiometer Suite (VIIRS), and the Goddard Earth Observing System Model, Version 5 (GEOS-5) land model assimilation system. Parameters are computed using an Earth-fixed, global cylindrical 9 km Equal-Area Scalable Earth Grid, Version 2.0 (EASE-Grid 2.0) projection.
Data Contributor(s):
Kimball, J. S., L. A. Jones, A. Endsley, T. Kundig, and R. Reichle.
Parameter(s):
GROSS PRIMARY PRODUCTION (GPP)
HETEROTROPHIC RESPIRATION (RH)
NET ECOSYSTEM CO2 EXCHANGE (NEE)
SOIL ORGANIC CARBON (SOC)
Platform(s):
Aqua, GEOS-5, L4_C, SMAP, SUOMI-NPP, Terra
Sensor(s):
MODIS, NOT APPLICABLE, SMAP L-BAND RADIOMETER, VIIRS
Temporal Coverage:
31 March 2015 to present
Temporal Resolution:
1 day
Documentation
User Guide
ATBDs
General Resources
Quality Assessment Reports
Product Specification Documents