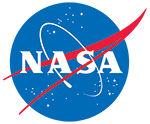 SMAP L4 Global Daily 9 km Carbon Net Ecosystem Exchange, Version 3 (SPL4CMDL)
There is a more recent version of these data.
Version Summary

Changes to this version include:
Uses dynamic 8-day fPAR inputs obtained from the latest (Collection 6) MODIS fPAR record at 500 m resolution. The preprocessor was updated to handle the finer resolution MODIS Collection 6 inputs, which are interpolated to 1 km resolution prior to model processing. The prior (Version 2) processor used MODIS Collection 5 fPAR inputs, which were derived at 1 km resolution.


Updated the ancillary MODIS fPAR 8-day climatology used for fPAR gap-filling as an L4C model preprocessing step to reflect new MODIS Collection 6 fPAR inputs. The fPAR climatology is derived from a longer 14-year (2000-2014) MODIS record relative to the original 12-year (2000-2012) Collection 5 fPAR record used in Version 2 processing.


For each grid cell, a sine-curve-based seasonal fPAR climatology curve is now used to identify and screen anomalous 8-day fPAR variations in the preprocessor. This change reduces impacts of anomalous fPAR temporal variations that may not be captured by the MODIS fPAR product quality control (QC) flags, particularly during seasonal transitions at northern latitudes.


Updated and recalibrated the ancillary Biome Properties Look-Up Table (BPLUT) and re-initialized the model initial global soil organic carbon (SOC) pools to reflect new MODIS Collection 6 fPAR inputs. The BPLUT calibration was conducted using global historical FLUXNET in situ tower eddy covariance CO2 flux measurement records for representative global land cover types using a similar step-wise calibration procedure employed for the Version 2 product.


A minor bug fix to the post-processor was made to ensure that all grid cell no-data fill values are identified with a consistent -9999 notation; the prior Version 2 product erroneously assigned some no-data values as -999900.
Overview
The Level-4 (L4) carbon product (SPL4CMDL) provides global gridded daily estimates of net ecosystem carbon (CO2) exchange derived using a satellite data based terrestrial carbon flux model informed by the following: Soil Moisture Active Passive (SMAP) L-band microwave observations, land cover and vegetation inputs from the Moderate Resolution Imaging Spectroradiometer (MODIS), Visible Infrared Imaging Radiometer Suite (VIIRS), and the Goddard Earth Observing System Model, Version 5 (GEOS-5) land model assimilation system. Parameters are computed using an Earth-fixed, global, cylindrical 9 km Equal-Area Scalable Earth Grid, Version 2.0 (EASE-Grid 2.0) projection.
Data Contributor(s):
Kimball, J. S., L. A. Jones, J. Glassy, and R. Reichle.
Parameter(s):
GROSS PRIMARY PRODUCTIVITY (GPP)
HETEROTROPHIC RESPIRATION (RH)
NET ECOSYSTEM CO2 EXCHANGE (NEE)
SOIL ORGANIC CARBON (SOC)
Platform(s):
AQUA, SMAP Observatory, SUOMI-NPP, TERRA
Sensor(s):
MODIS, SMAP L-BAND RADIOMETER, VIIRS
Temporal Coverage:
31 March 2015 to 4 June 2018
Temporal Resolution:
1 day
Documentation
ATBDs
Quality Assessment Reports
Product Specification Documents