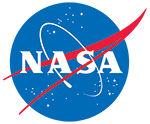 SMAP L4 Global Daily 9 km Carbon Net Ecosystem Exchange, Version 2 (SPL4CMDL)
There is a more recent version of these data.
Version Summary

Changes to this version include:
Transitioned to Validated-Stage 2


Using SPL4SMAU V2 Validated and SPL4SMGP V2 Validated data as input


Update to process radiometer data from 2015-03-31 to 2015-04-12


Some data fields renamed from *_av to *_mean


Updated to have have continuous RMSE-based "quality" fields instead of the categorical quality flag in V1


Overview
The Level-4 (L4) carbon product (SPL4CMDL) provides global gridded daily estimates of net ecosystem carbon (CO2) exchange derived using a satellite data based terrestrial carbon flux model informed by the following: Soil Moisture Active Passive (SMAP) L-band microwave observations, land cover and vegetation inputs from the Moderate Resolution Imaging Spectroradiometer (MODIS), Visible Infrared Imaging Radiometer Suite (VIIRS), and the Goddard Earth Observing System Model, Version 5 (GEOS-5) land model assimilation system. Parameters are computed using an Earth-fixed, global, cylindrical 9 km Equal-Area Scalable Earth Grid, Version 2.0 (EASE-Grid 2.0) projection.
Data Contributor(s):
Kimball, J. S., L. A. Jones, J. Glassy, and R. Reichle.
Parameter(s):
GROSS PRIMARY PRODUCTIVITY (GPP)
HETEROTROPHIC RESPIRATION (RH)
NET ECOSYSTEM CO2 EXCHANGE (NEE)
SOIL ORGANIC CARBON (SOC)
Platform(s):
AQUA, SMAP Observatory, SUOMI-NPP, TERRA
Sensor(s):
MODIS, SMAP L-BAND RADIOMETER, VIIRS
Data Format(s):
HDF5, HDF5
Temporal Coverage:
31 March 2015 to 11 July 2017
Temporal Resolution:
1 day
Documentation
ATBDs
General Resources
Quality Assessment Reports
Product Specification Documents