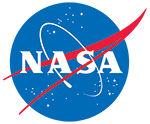 SMAP Enhanced L3 Radiometer Global and Polar Grid Daily 9 km EASE-Grid Soil Moisture, Version 5 (SPL3SMP_E)
This is the most recent version of these data.
Version Summary

Changes to this version include:
- Dual Channel Algorithm (DCA) replaces Single Channel Algorithm – Vertical (SCA-V) as the baseline algorithm
- Addition of AM and PM north-polar grid soil moisture retrievals. This update is intended to mitigate the distortion of global-grid cells at high northern latitudes (> 50N).
- Bulk_density maximum value changed from 1.0 to 2.65.
Overview
This enhanced Level-3 (L3) soil moisture product provides a composite of daily estimates of global land surface conditions retrieved by the Soil Moisture Active Passive (SMAP) radiometer. This product is a daily composite of SMAP Level-2 (L2) soil moisture which is derived from SMAP Level-1C (L1C) interpolated brightness temperatures. Backus-Gilbert optimal interpolation techniques are used to extract information from SMAP antenna temperatures and convert them to brightness temperatures, which are posted to the 9 km Equal-Area Scalable Earth Grid, Version 2.0 (EASE-Grid 2.0) in a global cylindrical projection. As of 2021, the data are also posted to the Northern Hemisphere EASE-Grid 2.0, an azimuthal equal-area projection.
Parameter(s):
BRIGHTNESS TEMPERATURE
SURFACE SOIL MOISTURE
Sensor(s):
SMAP L-BAND RADIOMETER
Temporal Coverage:
31 March 2015 to present
Temporal Resolution:
1 day
Data Access & Tools
Documentation
User Guide
ATBDs
General Resources
Quality Assessment Reports
Product Specification Documents