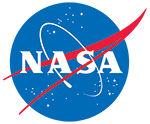 SMAP Enhanced L3 Radiometer Global Daily 9 km EASE-Grid Soil Moisture, Version 2 (SPL3SMP_E)
There is a more recent version of these data.
Version Summary

Changes to this version include:


Level-1B water-corrected brightness temperatures are used in passive soil moisture retrieval.
This procedure corrects for anomalous soil moisture values seen near coastlines in the previous
version and should result in less rejected data due to waterbody contamination. Five new data fields
accommodate this correction: grid_surface_status, surface_water_fraction_mb_h,
surface_water_fraction_mb_v, tb_h_uncorrected, and tb_v_uncorrected.


Improved depth correction for effective soil temperature used in passive soil moisture
retrieval; new results are captured in the surface_temperature data field. This correction reduces
the dry bias seen when comparing SMAP data to in situ data from the core validation sites.



Frozen ground flag updated to reflect improved freeze/thaw detection algorithm, providing better
accuracy; new results are captured in bit 7 of surface_flag.



Overview
This enhanced Level-3 (L3) soil moisture product provides a composite of daily estimates of global land surface conditions retrieved by the Soil Moisture Active Passive (SMAP) radiometer. This product is a daily composite of SMAP Level-2 (L2) soil moisture which is derived from SMAP Level-1C (L1C) interpolated brightness temperatures. Backus-Gilbert optimal interpolation techniques are used to extract information from SMAP antenna temperatures and convert them to brightness temperatures, which are posted to the 9 km Equal-Area Scalable Earth Grid, Version 2.0 (EASE-Grid 2.0) in a global cylindrical projection.
Parameter(s):
BRIGHTNESS TEMPERATURE
SOIL MOISTURE
Sensor(s):
SMAP L-BAND RADIOMETER
Temporal Coverage:
31 March 2015 to 12 August 2019
Temporal Resolution:
1 day
Spatial Reference System(s):
WGS 84 / NSIDC EASE-Grid 2.0 Global
EPSG:6933
Yellow areas on the map below indicate the spatial coverage for this data set.
Documentation
User Guide
ATBDs
General Resources
Quality Assessment Reports
Product Specification Documents