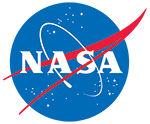 SMAP L3 Radar Global Daily 3 km EASE-Grid Soil Moisture, Version 3
DOI: 10.5067/IGQNPB6183ZX
This is the most recent version of these data.
Version Summary

Changes to this version include:
Transitioned to Validated-Stage 1


Uses SPL2SMA V3 Validated data as input; inherited all changes and improvements of the new version


For the full major and minor version history, go to
https://nsidc.org/data/smap/version-history
Overview
This Level-3 (L3) soil moisture product provides a composite of daily estimates of global land surface conditions retrieved by the Soil Moisture Active Passive (SMAP) radar as well as a variety of ancillary data sources. SMAP L-band soil moisture data are resampled to an Earth-fixed, global, cylindrical 3 km Equal-Area Scalable Earth Grid, Version 2.0 (EASE-Grid 2.0).
Parameter(s):
SIGMA NAUGHT
SOIL MOISTURE
Sensor(s):
SMAP L-BAND RADAR
Data Format(s):
HDF5, HDF5
Temporal Coverage:
13 April 2015 to 7 July 2015
Temporal Resolution:
1 day
Spatial Reference System(s):
WGS 84 / NSIDC EASE-Grid 2.0 Global
EPSG:6933
Blue outlined yellow areas on the map below indicate the spatial coverage for this data set.
Data Access & Tools
Documentation
User Guide
ATBDs
General Resources
Quality Assessment Reports
Product Specification Documents