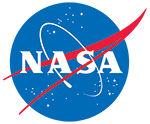 SMAP L1B Radiometer Half-Orbit Time-Ordered Brightness Temperatures, Version 4 (SPL1BTB)
There is a more recent version of these data.
Version Summary

Changes to this version include:


Added procedure to correct brightness temperatures for water/land contamination near coastlines. New data fields for this correction include:
footprint_surface_status, surface_water_fraction_mb_h, surface_water_fraction_mb_v, tb_h_surface_corrected, and tb_v_surface_corrected.


Improved Level-1 calibration coefficients and reflected galaxy correction. To refine reflected galaxy correction over ocean, NOAA NCEP ocean roughness data have been added (wind_direction_ancillary, wind_speed_ancillary).




For the full major and minor version history, go to
https://nsidc.org/data/smap/data_versions
.
Overview
This Level-1B (L1B) product provides calibrated estimates of time-ordered geolocated brightness temperatures measured by the Soil Moisture Active Passive (SMAP) passive microwave radiometer. SMAP L-band brightness temperatures are referenced to the Earth's surface with undesired and erroneous radiometric sources removed.
Data Contributor(s):
Piepmeier, J. R., P. Mohammed, J. Peng, E. J. Kim, G. De Amici, J. Chaubell, and C. Ruf.
Parameter(s):
ANTENNA TEMPERATURE
BRIGHTNESS TEMPERATURE
Sensor(s):
SMAP L-BAND RADIOMETER
Temporal Coverage:
31 March 2015 to 27 August 2020
Temporal Resolution:
49 minute
Documentation
User Guide
General Resources
Quality Assessment Reports
Product Specification Documents