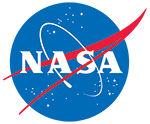 SMAP L1B Radiometer Half-Orbit Time-Ordered Brightness Temperatures, Version 2 (SPL1BTB)
There is a more recent version of these data.
Version Summary

Changes to this version include:
Transitioned to Validated-Stage 1


Using SPL1BTB V2 data as input, inherited all changes and improvements of the new version


Overview
This Level-1B (L1B) product provides calibrated estimates of time-ordered geolocated brightness temperatures measured by the Soil Moisture Active Passive (SMAP) passive microwave radiometer. Brightness temperatures are referenced to the Earth's surface with undesired and erroneous radiometric sources removed. Sources of contamination include Faraday rotation, energy detected from antenna sidelobes and spillover, atmospheric effects, solar radiation, lunar radiation, cosmic microwave background, and galactic emission.
Data Contributor(s):
Piepmeier, J. R., P. Mohammed, J. Peng, E. J. Kim, G. De Amici, and C. Ruf.
Parameter(s):
ANTENNA TEMPERATURE
BRIGHTNESS TEMPERATURE
Platform(s):
SMAP Observatory
Sensor(s):
SMAP L-BAND RADIOMETER
Data Format(s):
HDF5, HDF5
Temporal Coverage:
31 March 2015 to 21 April 2016
Temporal Resolution:
49 minute
Documentation
ATBDs
General Resources
Quality Assessment Reports
Product Specification Documents