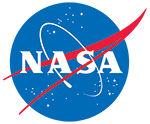 MEaSUREs InSAR-Based Antarctica Ice Velocity Map, Version 2
DOI: 10.5067/D7GK8F5J8M8R
This is the most recent version of these data.
Version Summary

Version 2 includes data acquired from 2011-2016 from RADARSAT-2, Sentinel-1, TerraSAR-X (TSX), and TanDEM-X (TDX). Landsat-8 optical imagery also was integrated into the data to improve coverage. The mosaicking method was updated to make best use of the large number of scenes used for the mosaic. In addition, several new parameters are included for assessing the quality of the data including: the standard deviation of vx and vy for each pixel and count of scenes used for each pixel.

In version 2, coverage increased from 95.1% to 99.6% and a reduction in error was achieved due to the utilization of more data.
Overview
This data set, part of the NASA Making Earth System Data Records for Use in Research Environments (MEaSUREs) Program, provides the first comprehensive, high-resolution, digital mosaics of ice motion in Antarctica assembled from multiple satellite interferometric, synthetic-aperture radar systems. Data were largely acquired during the International Polar Years 2007 to 2009, as well as between 2013 and 2016. Additional data acquired between 1996 and 2016 were used as needed to maximize coverage. See
Antarctic Ice Sheet Velocity and Mapping Data
for related data.
Platform(s):
ALOS, ENVISAT, ERS-1, ERS-2, LANDSAT-8, RADARSAT-1, RADARSAT-2, SENTINEL-1A, TDX, TSX
Sensor(s):
ASAR, C-SAR, OLI, PALSAR, SAR
Temporal Coverage:
1 January 1996 to 31 December 2016
Temporal Resolution:
20 year
Spatial Reference System(s):
WGS 84 / Antarctic Polar Stereographic
EPSG:3031
Blue outlined yellow areas on the map below indicate the spatial coverage for this data set.
Data Access & Tools
Sample Data Image
Image
Documentation