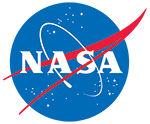 MEaSUREs Greenland Ice Sheet Velocity Map from InSAR Data, Version 2 (NSIDC-0478)
This is the most recent version of these data.
Version Summary

For Version 2, all velocity maps underwent quality control screening to remove erroneous data points. In addition, the following measures were performed:


Added new map for 2009/2010.


Added ALOS fine-beam data to improve coverage in 2006/2007, 2007/2008, and 2008/2009.


Corrected a substantial error on Rink glacier where the time interval was off by a factor of 2.


Improved baseline fits for consistency in the interior of the ice sheet.


Updated error estimates to better represent the average behavior of the data.


Added/updated shapefiles of satellite tracks for 2014 to 2018 winters.


Added browse files for 2014 to 2018 winters.


Updated the velocity magnitude (vv) file name.


Changed the missing data value for the velocity magnitude (vv) files to -1 and set it as the attribute in all files.


Overview
This data set, part of the NASA Making Earth System Data Records for Use in Research Environments (MEaSUREs) program, contains seasonal (winter) ice sheet-wide velocity maps for Greenland. The maps are derived from Interferometric Synthetic Aperture Radar (InSAR) data obtained by the Canadian Space Agency's (CSA) RADARSAT-1, the Japan Aerospace Exploration Agency's (JAXA) Advanced Land Observation Satellite (ALOS), and the German Aerospace Center's (DLR) TerraSAR-X/TanDEM-X (TSX/TDX) satellites, as well as from the European Space Agency's (ESA) C-band Synthetic Aperture Radar data from Copernicus Sentinel-1A and -1B. See
Greenland Ice Mapping Project (GIMP)
for related data.
Platform(s):
ALOS, RADARSAT-1, SENTINEL-1A, SENTINEL-1B, TDX, TSX
Sensor(s):
C-SAR, PALSAR, SAR
Data Format(s):
GeoTIFF, JPEG, Shapefile
Temporal Coverage:
3 September 2000 to 24 January 2001 , 13 December 2005 to 20 April 2006 , 18 December 2006 to 6 June 2007 , 7 September 2007 to 23 April 2008 , 15 September 2008 to 16 June 2009 , 2 September 2009 to 7 May 2010 , 10 November 2012 to 5 April 2013 , 1 September 2014 to 31 May 2015 , 1 September 2015 to 31 May 2016 , 1 September 2016 to 31 May 2017 , 1 September 2017 to 31 May 2018
Temporal Resolution:
Varies, Varies
Data Access & Tools
Sample Data Image
Image
Documentation