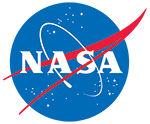 DMSP SSM/I-SSMIS Pathfinder Daily EASE-Grid Brightness Temperatures, Version 2 (NSIDC-0032)
This data set has been retired.
Version Summary
Overview
As of 1 February 2022, this data set is retired and no longer available for download. We recommend using the MEaSUREs Calibrated Enhanced-Resolution Passive Microwave Daily EASE-Grid 2.0 Brightness Temperature ESDR, Version 1 data set, located at
https://nsidc.org/data/nsidc-0630/versions/1
, as an alternative. This Level-3 Equal-Area Scalable Earth-Grid (EASE-Grid) Brightness Temperature data set, collected since 09 July 1987, is a part of the NOAA/NASA Pathfinder Program. The data set consists of gridded data from the Special Sensor Microwave/Imager (SSM/I) and the Special Sensor Microwave Imager/Sounder (SSMIS) in three equal-area projections: Northern Hemisphere, Southern Hemisphere, and full global.
Platform(s):
DMSP, DMSP 5D-2/F11, DMSP 5D-2/F13, DMSP 5D-2/F8, DMSP 5D-3/F17
Temporal Coverage:
9 July 1987 to 31 December 2020
Temporal Resolution:
1 day, 1 day
Spatial Reference System(s):
NSIDC EASE-Grid North
EPSG:3408
NSIDC EASE-Grid South
EPSG:3409
NSIDC EASE-Grid Global
EPSG:3410
Yellow areas on the map below indicate the spatial coverage for this data set.
Documentation
User Guide
Sensor and Instrument Information