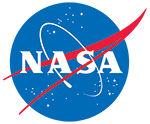 MEaSUREs Calibrated Enhanced-Resolution Passive Microwave Daily EASE-Grid 2.0 Brightness Temperature ESDR, Version 1
DOI: 10.5067/MEASURES/CRYOSPHERE/NSIDC-0630.001
This is the most recent version of these data.
Version Summary
Overview
This data set, part of the NASA Making Earth System Data Records for Use in Research Environments (MEaSUREs) program, is an improved, enhanced-resolution, gridded passive microwave Earth System Data Record (ESDR) for monitoring cryospheric and hydrologic time series from SMMR, SSM/I-SSMIS, and AMSR-E. It is derived from the most mature and available Level-2 satellite passive microwave records from 1978 through the present.
Platform(s):
Aqua, DMSP 5D-2/F10, DMSP 5D-2/F11, DMSP 5D-2/F13, DMSP 5D-2/F14, DMSP 5D-2/F8, DMSP 5D-3/F15, DMSP 5D-3/F16, DMSP 5D-3/F17, DMSP 5D-3/F18, DMSP 5D-3/F19, Nimbus-7
Sensor(s):
AMSR-E, SMMR, SSM/I, SSMIS
Temporal Coverage:
25 October 1978 to present
Temporal Resolution:
12 hour
Spatial Reference System(s):
WGS 84 / NSIDC EASE-Grid 2.0 North
EPSG:6931
WGS 84 / NSIDC EASE-Grid 2.0 South
EPSG:6932
WGS 84 / NSIDC EASE-Grid 2.0 Global
EPSG:6933
Blue outlined yellow areas on the map below indicate the spatial coverage for this data set.
Data Access & Tools
Documentation
User Guide
ATBDs
General Resources
NSIDC Special Reports
Sensor and Instrument Information
Help Articles
General Questions & FAQs
How to Articles