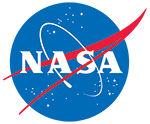 MODIS/Terra Sea Ice Extent Daily L3 Global 1km EASE-Grid Night, Version 6
DOI: 10.5067/MODIS/MOD29P1N.006
There is a more recent version of these data.
Version Summary

Sea ice extent and ice surface temperature algorithms and data sets are the same as Version 5. However, revisions and improvements for Version 6 to algorithm inputs have improved sea ice outputs as follows:


Revised calibration of MOD02 thermal bands 31 and 32 decreased calculated brightness temperatures by about -0.01 K and improved accuracy for very cold scenes;


The Version 6 land/water mask in the MOD03 geolocation product increased the accuracy of water body and coastline maps;


Revisions to the MOD35_L2 cloud mask algorithm have increased the accuracy of cloud detection.


Overview
MODIS/Terra Sea Ice Extent Daily L3 Global 1km EASE-Grid Night (MOD29P1N) data set contains tiles of daily 1 km resolution nighttime ice surface temperatures and quality assessment data, gridded to the Equal Area Scalable Earth Grid (EASE-Grid). As of August 2023, this data set is retired and no longer available for download. We recommend using
MODIS/Terra Sea Ice Extent Daily L3 Global 1km EASE-Grid Night, Version 61
as an alternative.
Data Format(s):
XML, JPEG, HDF-EOS2
Temporal Coverage:
24 February 2000 to 17 February 2023
Temporal Resolution:
1 day
Spatial Reference System(s):
NSIDC EASE-Grid North
EPSG:3408
NSIDC EASE-Grid South
EPSG:3409
Blue outlined yellow areas on the map below indicate the spatial coverage for this data set.
Documentation