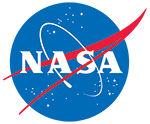 MODIS/Terra Snow Cover 8-Day L3 Global 500m SIN Grid, Version 6 (MOD10A2)
There is a more recent version of these data.
Version Summary

Changes for Version 6 include:


Fractional Snow Cover (FSC) previously used as input to this data set has been replaced by Normalized Difference Snow Index (NDSI) snow cover;


Overview
This data set reports the maximum snow cover extent during an eight-day period in 1200 km x 1200 km tiles. Tiles are generated by compositing 500 m observations from the MODIS/Terra Snow Cover Daily L3 Global 500m Grid (MOD10A1) data set. Bit flags are also provided that report the eight-day snow/no-snow chronology for each 500 m cell.
Temporal Coverage:
24 February 2000 to present
Temporal Resolution:
8 day
Data Access & Tools
Documentation