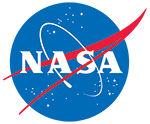 MODIS/Terra Snow Cover 5-Min L2 Swath 500m, Version 6
DOI: 10.5067/MODIS/MOD10_L2.006
There is a more recent version of these data.
Version Summary

Changes for Version 6 include:


Fractional Snow Cover has been replaced by Normalized Difference Snow Index (NDSI) snow cover. Fractional Snow Cover is no longer calculated;


The binary Snow-Covered Area (SCA) map has been discontinued;


Data screens designed to reduce snow detection errors have been revised and several new screens have been added;


Data screen results, including snow detection reversals and detections with increased uncertainty, are provided in a new QA bit flag;


Basic pixel-level QA uses new criteria to indicate the overall quality of algorithm result.


Overview
This data set reports the location of snow cover based on the Normalized Difference Snow Index (NDSI) and a series of screens designed to alleviate errors and flag uncertain snow cover detections. The NDSI is derived from radiance data acquired by the Moderate Resolution Imaging Spectroradiometer (MODIS) on board the Terra satellite. As of August 2023, this data set is retired and no longer available for download. We recommend using
MODIS/Terra Snow Cover 5-Min L2 Swath 500m, Version 61
as an alternative.
Temporal Coverage:
24 February 2000 to 17 February 2023
Temporal Resolution:
5 minute
Blue outlined yellow areas on the map below indicate the spatial coverage for this data set.
Documentation