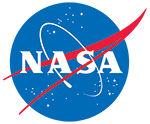 SMAP L4 9 km EASE-Grid Surface and Root Zone Soil Moisture Land Model Constants, Version 1 (SPL4SMLM)
Overview
This document describes the SMAP Level-4 Surface and Root Zone Soil Moisture (SPL4SM) data product, which consists of:
For each product, input SMAP L-band brightness temperatures from descending and ascending half-orbit satellite passes (approximately 6:00 a.m. and 6:00 p.m. local solar time, respectively) are assimilated into a land surface model that is gridded using an Earth-fixed, global, cylindrical 9 km Equal-Area Scalable Earth Grid, Version 2.0 (EASE-Grid 2.0) projection.
Note: These data are Beta-release quality, meaning that they have not undergone full validation and may still contain significant errors.
Data Contributor(s):
Reichle, R., G. De Lannoy, R. D. Koster, W. T. Crow, and J. S. Kimball.
Parameter(s):
SOIL MOISTURE/WATER CONTENT
Platform(s):
SMAP Observatory
Sensor(s):
SMAP L-BAND RADIOMETER
Data Format(s):
HDF5, HDF5
Temporal Coverage:
31 March 2015 to 26 October 2015
Temporal Resolution:
3 hour
Documentation
User Guide
ATBDs
General Resources
Quality Assessment Reports
Product Specification Documents