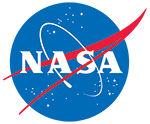 SMAP Enhanced L2 Radiometer Half-Orbit 9 km EASE-Grid Soil Moisture, Version 5
DOI: 10.5067/LOT311EZHH8S
This is the most recent version of these data.
Version Summary

Changes to this version include:
- Dual Channel Algorithm (DCA) replaces Single Channel Algorithm – Vertical (SCA-V) as baseline algorithm.
- Addition of north-polar grid soil moisture retrievals which are intended to mitigate the distortion of global-grid cells at high northern latitudes (> 50N). These are presented in the products in the new Soil_Moisture_Retrieval_Data_Polar data group.
- Addition of the soil texture elements organic_content and sand_fraction in both global and polar grid groups.
- Bulk_density maximum value changed from 1 to 2.65.
Overview
This enhanced Level-2 (L2) product contains calibrated, geolocated, brightness temperatures acquired by the Soil Moisture Active Passive (SMAP) radiometer during 6:00 a.m. descending and 6:00 p.m. ascending half-orbit passes. This product is derived from SMAP Level-1B (L1B) interpolated antenna temperatures. Backus-Gilbert optimal interpolation techniques are used to extract maximum information from SMAP antenna temperatures and convert them to brightness temperatures, which are posted to the 9 km Equal-Area Scalable Earth Grid, Version 2.0 (EASE-Grid 2.0) in a global cylindrical projection [available as the SPl1CTB_E product]. As of 2021, the data are also posted to the Northern Hemisphere EASE-Grid 2.0, an azimuthal equal-area projection. These 9-km brightness temperatures are then used to retrieve surface soil moisture posted on the 9-km grid [this SPL2SMP_E product].
Parameter(s):
BRIGHTNESS TEMPERATURE
SURFACE SOIL MOISTURE
Sensor(s):
SMAP L-BAND RADIOMETER
Temporal Coverage:
31 March 2015 to present
Temporal Resolution:
49 minute
Spatial Reference System(s):
WGS 84 / NSIDC EASE-Grid 2.0 North
EPSG:6931
WGS 84 / NSIDC EASE-Grid 2.0 Global
EPSG:6933
Blue outlined yellow areas on the map below indicate the spatial coverage for this data set.
Data Access & Tools
Documentation
User Guide
ATBDs
General Resources
Quality Assessment Reports
Product Specification Documents
Help Articles
General Questions & FAQs
How to Articles