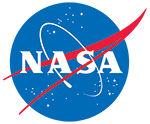 SMAP Enhanced L2 Radiometer Half-Orbit 9 km EASE-Grid Soil Moisture, Version 1 (SPL2SMP_E)
Overview
This enhanced Level-2 (L2) soil moisture product provides estimates of global land surface conditions retrieved by the Soil Moisture Active Passive (SMAP) radiometer during 6:00 a.m. descending and 6:00 p.m. ascending half-orbit passes. This product is derived from SMAP Level-1C (L1C) interpolated brightness temperatures. Backus-Gilbert optimal interpolation techniques are used to extract maximum information from SMAP antenna temperatures and convert them to brightness temperatures, which are posted to the 9 km Equal-Area Scalable Earth Grid, Version 2.0 (EASE-Grid 2.0) in a global cylindrical projection.
Data Contributor(s):
O'Neill, P. E., S. Chan, E. G. Njoku, T. Jackson, and R. Bindlish.
Parameter(s):
BRIGHTNESS TEMPERATURE
SOIL MOISTURE
Platform(s):
SMAP Observatory
Sensor(s):
SMAP L-BAND RADIOMETER
Temporal Coverage:
31 March 2015 to 4 June 2018
Temporal Resolution:
49 minute
Documentation
ATBDs
General Resources
Quality Assessment Reports
Product Specification Documents