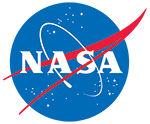 SMAP L2 Radar/Radiometer Half-Orbit 9 km EASE-Grid Soil Moisture, Version 3 (SPL2SMAP)
This is the most recent version of these data.
Version Summary

Changes to this version include:
Transitioned to Validated-Stage 2


Uses SPL2SMA V3 Validated and SPL2SMP V3 Validated as input


Snapshot beta parameter estimation


Updated soil texture files (renormalized cases where sand+clay > 100%)


Updated default beta parameter


For the full major and minor version history, go to
https://nsidc.org/data/smap/version-history
Overview
This Level-2 (L2) soil moisture product provides estimates of global land surface conditions retrieved by both the Soil Moisture Active Passive (SMAP) radar and radiometer during 6:00 a.m. descending half-orbit passes. SMAP L-band backscatter and brightness temperatures are used to derive soil moisture data, which are then resampled to an Earth-fixed, global, cylindrical 9 km Equal-Area Scalable Earth Grid, Version 2.0 (EASE-Grid 2.0).
Data Contributor(s):
Entekhabi, D., N. Das, E. G. Njoku, J. T. Johnson, and J. Shi.
Parameter(s):
BRIGHTNESS TEMPERATURE
SIGMA NAUGHT
SOIL MOISTURE
Sensor(s):
SMAP L-BAND RADAR, SMAP L-BAND RADIOMETER
Data Format(s):
HDF5, HDF5
Temporal Coverage:
13 April 2015 to 7 July 2015
Temporal Resolution:
49 minute
Data Access & Tools
Documentation
User Guide
ATBDs
General Resources
Quality Assessment Reports
Product Specification Documents