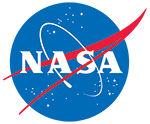 SMAP L2 Radar Half-Orbit 3 km EASE-Grid Soil Moisture, Version 2 (SPL2SMA)
Overview
This Level-2 (L2) soil moisture product provides estimates of global land surface conditions retrieved by the Soil Moisture Active Passive (SMAP) active radar during 6:00 a.m. descending half-orbit passes, as well as ancillary data such as surface temperature and vegetation water content. Input backscatter data used to derive soil moisture are resampled to an Earth-fixed, global, cylindrical 3 km Equal-Area Scalable Earth Grid, Version 2.0 (EASE-Grid 2.0). Note: These data are Beta-release quality, meaning that they have not undergone full validation and may still contain significant errors.
Data Contributor(s):
Kim, S., J. Van Zyl, R. S. Dunbar, E. G. Njoku, J. T. Johnson, M. Moghaddam, and L. Tsang.
Parameter(s):
SIGMA NOUGHT
SOIL MOISTURE
Platform(s):
SMAP Observatory
Sensor(s):
SMAP L-Band Radar
Data Format(s):
HDF5, HDF5
Temporal Coverage:
13 April 2015 to 7 July 2015
Temporal Resolution:
49 minute
Documentation
User Guide
ATBDs
General Resources
Quality Assessment Reports
Product Specification Documents