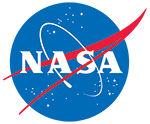 SMAP L1B Radiometer Half-Orbit Time-Ordered Brightness Temperatures, Version 3 (SPL1BTB)
There is a more recent version of these data.
Version Summary

Changes to this version include:
Updated reflector thermal model


Reflector emissivity value back to baseline


All calibration coefficients updated back to 3/31/15


Direct Galaxy quality flag changed: set when s/c nadir is greater than 5 degrees


Reflected Sun quality flag changed: set when specular solar theta is less than 15 degrees


Sea ice fraction computation implemented


Overview
This Level-1B (L1B) product provides calibrated estimates of time-ordered geolocated brightness temperatures measured by the Soil Moisture Active Passive (SMAP) passive microwave radiometer. SMAP L-band brightness temperatures are referenced to the Earth's surface with undesired and erroneous radiometric sources removed.
Data Contributor(s):
Piepmeier, J. R., P. Mohammed, J. Peng, E. J. Kim, G. De Amici, and C. Ruf.
Parameter(s):
ANTENNA TEMPERATURE
BRIGHTNESS TEMPERATURE
Platform(s):
SMAP Observatory
Sensor(s):
SMAP L-BAND RADIOMETER
Data Format(s):
HDF5, HDF5
Temporal Coverage:
31 March 2015 to 4 June 2018
Temporal Resolution:
49 minute
Documentation
User Guide
ATBDs
Quality Assessment Reports
Product Specification Documents