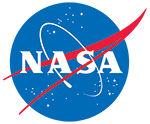 MEaSUREs Global Record of Daily Landscape Freeze/Thaw Status, Version 4
DOI: 10.5067/MEASURES/CRYOSPHERE/nsidc-0477.004
There is a more recent version of these data.
Version Summary


Extended F/T record to 2017;


F/T domain expanded to all land areas affected by seasonal freezing, including urban, snow-ice dominant, open water body dominant, and barren land;


Added a modified seasonal threshold algorithm (MSTA) and pixel-wise, annual MSTA calibration using daily surface air temperature records;


Added bit flags to identify cells (and days) with missing/interpolated Tb, large open water bodies, complex terrain, and large precipitation events;


Overview
This data set, part of the NASA Making Earth System Data Records for Use in Research Environments (MEaSUREs) program, consists of two global records of the daily freeze/thaw (F/T) status of the landscape. The primary record is derived from radiometric brightness temperatures acquired between 1979 and 2017 by three satellite-based passive microwave sensors: the Scanning Multichannel Microwave Radiometer (SMMR), the Special Sensor Microwave/Imager (SSM/I), and the Special Sensor Microwave Imager/Sounder (SSMIS). A second, synergistic record is available for the years 2002 to 2017, derived from observations acquired by the Advanced Microwave Scanning Radiometer - Earth Observing System (AMSR-E) and the Advanced Microwave Scanning Radiometer 2 (AMSR2).
Platform(s):
Aqua, DMSP 5D-2/F11, DMSP 5D-2/F13, DMSP 5D-2/F8, DMSP 5D-3/F17, FY-3B, GCOM-W1, Nimbus-7
Sensor(s):
AMSR-E, AMSR2, MWRI, SMMR, SSM/I, SSMIS
Data Format(s):
GIF, HDF, GeoTIFF
Temporal Coverage:
1 January 2017 to 31 December 2017
19 June 2002 to 27 September 2016
1 January 1979 to 31 December 2016
Temporal Resolution:
1 day
Spatial Reference System(s):
NSIDC EASE-Grid Global
EPSG:3410
Blue outlined yellow areas on the map below indicate the spatial coverage for this data set.
Data Access & Tools
Documentation
User Guide
Sensor and Instrument Information