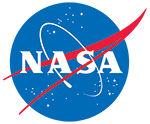 MEaSUREs Global Record of Daily Landscape Freeze/Thaw Status, Version 3
DOI: 10.5067/MEASURES/CRYOSPHERE/nsidc-0477.003
There is a more recent version of these data.
Version Summary

Changes for this Version 3 release include: extending the F/T record through 2012; correcting land/ocean mask and F/T misclassification errors over some ocean dominated grid cells; revising the methodology used to produce the data quality annual maps.
Overview
The MEaSUREs Global Record of Daily Landscape Freeze/Thaw Status, Version 3 data set is a global record of the daily freeze/thaw (F/T) status of the landscape derived from satellite observations of radiometric brightness temperatures. Two F/T records are provided: one derived from Scanning Multichannel Microwave Radiometer (SMMR), Special Sensor Microwave/Imager (SSM/I), and Special Sensor Microwave Imager/Sounder (SSMIS) data for the years 1979 to 2012; and a second derived from Advanced Microwave Scanning Radiometer - Earth Observing System (AMSR-E) data for the years 2002 to 2011.
Platform(s):
AQUA, DMSP 5D-2/F11, DMSP 5D-2/F13, DMSP 5D-2/F8, DMSP 5D-3/F17, Nimbus-7
Sensor(s):
AMSR-E, SMMR, SSM/I, SSMIS
Data Format(s):
GIF, HDF, GeoTIFF
Temporal Coverage:
1 January 1979 to 31 December 2012
19 June 2002 to 27 September 2011
Temporal Resolution:
1 day
Blue outlined yellow areas on the map below indicate the spatial coverage for this data set.
Documentation
User Guide
Sensor and Instrument Information