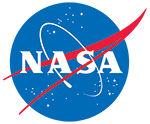 Near-Real-Time SSM/I-SSMIS EASE-Grid Daily Global Ice Concentration and Snow Extent, Version 5
DOI: 10.5067/3KB2JPLFPK3R
This is the most recent version of these data.
Version Summary


The NISE snow and sea ice algorithm both use near-real-time brightness temperature observations from the SSMIS instrument on DMSP-F18.


The coefficients for the NISE snow algorithm were updated to better match results from DMSP-F13 as a result of an inter-calibration between F13 and F17 during an overlap period from 3/27/2008-3/26/2009 and between F17 and F18 during an overlap period from 7/1/2014-6/30/2015.


ESDT metadata was updated to reflect the change in data set version number.


The NISE Version 5 data record begins 12/01/2016.
Overview
The Near-real-time Ice and Snow Extent (NISE) data set provides daily, global maps of sea ice concentrations and snow extent. These data are not suitable for time series, anomalies, or trends analyses. They are meant to provide a best estimate of current ice and snow conditions based on information and algorithms available at the time the data are acquired. Near-real-time products are not intended for operational use in assessing sea ice conditions for navigation. This NISE Version 5 product contains DMSP-F18, SSMIS-derived sea ice concentrations and snow extents derived from the Special Sensor Microwave Imager/Sounder (SSMIS) aboard the Defense Meteorological Satellite Program (DMSP) F18 satellite. For DMSP-F16, SSMIS-derived data, see
NISE Version 3
. For DMSP-F17, SSMIS-derived data, see
NISE Version 4
. For the older, DMSP-F13, Special Sensor Microwave Imager (SSMI) derived data, see
NISE Version 2
.
Parameter(s):
SEA ICE CONCENTRATION
SNOW COVER
Platform(s):
DMSP 5D-3/F18
Temporal Coverage:
1 December 2016 to present
Temporal Resolution:
1 day
Spatial Reference System(s):
NSIDC EASE-Grid North
EPSG:3408
NSIDC EASE-Grid South
EPSG:3409
Blue outlined yellow areas on the map below indicate the spatial coverage for this data set.
Strengths and Limitations
Data Access & Tools
Documentation
User Guide
Sensor and Instrument Information