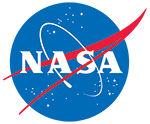 GLAS/ICESat L1B Global Elevation Data (HDF5), Version 34
DOI: 10.5067/ICESAT/GLAS/DATA109
This is the most recent version of these data.
Version Summary

Release 34 incorporates fixes for several data issues that were determined to exist in the GLAS Release 33 data products.
Overview
GLAH06 Level-1B Global Elevation is a product that is analogous to the geodetic data records distributed for radar altimetry missions. It contains elevations previously corrected for tides, atmospheric delays, and surface characteristics within the footprint. Elevation is calculated using the ice sheet parameterization. Additional information allows the user to calculate an elevation based on land, sea ice, or ocean algorithms. Each data granule has an associated browse product.
Parameter(s):
GLACIER ELEVATION/ICE SHEET ELEVATION
GLACIER TOPOGRAPHY/ICE SHEET TOPOGRAPHY
ICE ROUGHNESS
ICE SHEETS
REFLECTANCE
SEA SURFACE HEIGHT
SEA SURFACE SLOPE
SURFACE ROUGHNESS
TERRAIN ELEVATION
Sensor(s):
ALTIMETERS, CD, GLAS, GPS, GPS Receiver, LA, PC
Temporal Coverage:
20 February 2003 to 11 October 2009
Temporal Resolution:
23 minute
Spatial Reference System(s):
Blue outlined yellow areas on the map below indicate the spatial coverage for this data set.
Data Access & Tools
Documentation
User Guide
General Resources
Product Specification Documents
Help Articles
General Questions & FAQs
How to Articles