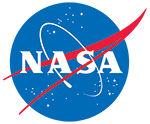 AMSR-E/Aqua Daily L3 12.5 km Brightness Temperature, Sea Ice Concentration, & Snow Depth Polar Grids, Version 3
DOI: 10.5067/AMSR-E/AE_SI12.003
This is the most recent version of these data.
Version Summary

Changes to the Version 3 algorithm for these data include:


Uses Version 3 of the AMSR-E/Aqua L2A Global Swath Spatially-Resampled Brightness Temperatures data as input


Improved Antarctic land mask: Includes an updated ice shelf definition created by the National Ice Center Science Department in June 2011, and an updated shoreline developed from ENVISAT and RADARSAT imagery from October 2009 to April 2010. Also, this updated version no longer uses the Level-2A land flag and only uses the updated land mask for surface type classification in the southern hemisphere sea ice concentration algorithm.


Inclusion of ISO lineage metadata


Overview
This Level-3 gridded product (AE_SI12) includes brightness temperatures at 18.7 through 89.0 GHz, sea ice concentration, and snow depth over sea ice.
Parameter(s):
BRIGHTNESS TEMPERATURE
SEA ICE CONCENTRATION
SNOW DEPTH
Temporal Coverage:
1 June 2002 to 4 October 2011
Temporal Resolution:
1 day, 1 day, 5 day
Spatial Reference System(s):
NSIDC Sea Ice Polar Stereographic North
EPSG:3411
NSIDC Sea Ice Polar Stereographic South
EPSG:3412
Blue outlined yellow areas on the map below indicate the spatial coverage for this data set.
Data Access & Tools
Documentation
User Guide
ATBDs
General Resources
Quality Assessment Reports
Sensor and Instrument Information
Help Articles
General Questions & FAQs
How to Articles