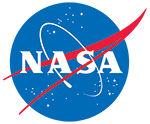 AMSR-E/Aqua L2B Surface Soil Moisture, Ancillary Parms, & QC EASE-Grids, Version 2
DOI: 10.5067/AMSR-E/AE_LAND.002
Overview
This Level-2B land surface product (AE_Land) includes daily measurements of surface soil moisture, vegetation/roughness water content interpretive information, and quality control variables. Ancillary data include time, geolocation, and quality assessment.
Parameter(s):
SOIL MOISTURE/WATER CONTENT
VEGETATION WATER CONTENT
Temporal Coverage:
18 June 2002 to 3 October 2011
Temporal Resolution:
50 minute
Spatial Reference System(s):
NSIDC EASE-Grid Global
EPSG:3410
Blue outlined yellow areas on the map below indicate the spatial coverage for this data set.
Data Access & Tools
Documentation
User Guide
ATBDs
General Resources
Quality Assessment Reports