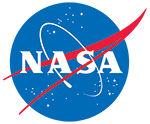 SMAP L2 Radar Half-Orbit 3 km EASE-Grid Soil Moisture, Version 3 (SPL2SMA)
This is the most recent version of these data.
Version Summary

Changes to this version include:
Transitioned to Validated-Stage 1


Uses updated SPL1CS0 V3 as input


Updates to some of the data cubes


Update of crop database


Modified iterative bias correction


Estimation of VWC


For the full major and minor version history, go to
https://nsidc.org/data/smap/version-history
Overview
This Level-2 (L2) soil moisture product provides estimates of global land surface conditions retrieved by the Soil Moisture Active Passive (SMAP) active radar during 6:00 a.m. descending half-orbit passes, as well as ancillary data such as surface temperature and vegetation water content. Input backscatter data used to derive soil moisture are resampled to an Earth-fixed, global, cylindrical 3 km Equal-Area Scalable Earth Grid, Version 2.0 (EASE-Grid 2.0).
Data Contributor(s):
Kim, S., J. Van Zyl, R. S. Dunbar, E. G. Njoku, J. T. Johnson, M. Moghaddam, and L. Tsang.
Parameter(s):
SIGMA NAUGHT
SOIL MOISTURE
Platform(s):
SMAP Observatory
Sensor(s):
SMAP L-Band Radar
Data Format(s):
HDF5, HDF5
Temporal Coverage:
13 April 2015 to 7 July 2015
Temporal Resolution:
49 minute
Data Access & Tools
Documentation
User Guide
ATBDs
General Resources
Quality Assessment Reports
Product Specification Documents