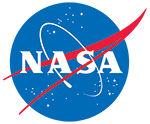 SMAP L1A Radiometer Time-Ordered Parsed Telemetry, Version 2 (SPL1AP)
This is the most recent version of these data.
Version Summary

Changes to this version include:
Transitioned to Validated-Stage 2


Calibration parameters were adjusted to reduce calibration jumps and drift previously present in the Beta-release; as a result, calibration now meets its less than 0.4 K/month stability back to 31 March 2015


Additional bit-error checking was performed on Level-0 instrument telemetry


For the full major and minor version history, go to
https://nsidc.org/data/smap/data_versions
.
Overview
Each Level-1A (L1A) granule incorporates all radiometer data downlinked from the Soil Moisture Active Passive (SMAP) spacecraft for one specific half orbit. The data are scaled instrument counts of the following:
The first four raw moments of the fullband channel for both vertical and horizontal polarizations
The complex cross-correlations of the fullband channel
The 16 subband channels for both vertical and horizontal polarizations
Data Contributor(s):
Piepmeier, J. R., E. J. Kim, P. Mohammed, J. Peng, and C. Ruf.
Sensor(s):
SMAP L-BAND RADIOMETER
Data Format(s):
HDF5, HDF5
Temporal Coverage:
31 March 2015 to present
Temporal Resolution:
49 minute
Data Access & Tools
Documentation
User Guide
ATBDs
General Resources
Product Specification Documents