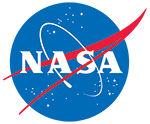 MEaSUREs BedMachine Antarctica, Version 2
DOI: 10.5067/E1QL9HFQ7A8M
There is a more recent version of these data.
Version Summary

Changes to this version include:
- additional thickness data to constrain the bed topography under grounded ice
- new multi-beam ocean bathymetry data, as well as gravity inversions, integrated in the Amundsen Sea embayment
- an error in geoid height was corrected for the IBCSO bathymetry
Overview
This data set, part of the NASA Making Earth System Data Records for Use in Research Environments (MEaSUREs) program, contains a bed topography/bathymetry map of Antarctica based on mass conservation, streamline diffusion, and other methods. The data set also includes ice thickness, surface elevation, an ice/ocean/land mask, ice thickness estimation errors, and a map showing where each method was utilized.
Parameter(s):
BATHYMETRY
BED ELEVATION
FIRN AIR CONTENT
GLACIER/ICE SHEET THICKNESS
TERRAIN ELEVATION
Temporal Coverage:
1 January 1970 to 1 October 2019
Temporal Resolution:
Not applicable
Spatial Reference System(s):
WGS 84 / Antarctic Polar Stereographic
EPSG:3031
Blue outlined yellow areas on the map below indicate the spatial coverage for this data set.
Documentation