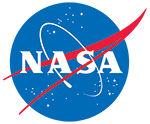 MEaSUREs Greenland Image Mosaics from Sentinel-1A and -1B, Version 4 (NSIDC-0723)
This is the most recent version of these data.
Version Summary

This version contains the following changes:
-Updated temporal coverage
-Data reprocessed utilizing a corrected DEM. See user note in section 2.2.5.
Overview
This data set, part of the NASA Making Earth System Data Records for Use in Research Environments (MEaSUREs) Program, consists of 6-day and 12-day 50 m resolution image mosaics of the Greenland coastline and ice sheet periphery. The mosaics are derived from C-band Synthetic Aperture Radar (C-SAR) acquired by the Copernicus Sentinel-1A and -1B satellites. See
Greenland Ice Mapping Project (GrIMP)
for related data sets.
Platform(s):
SENTINEL-1A, SENTINEL-1B
Data Format(s):
GeoTIFF, JPEG, Shapefile
Temporal Coverage:
1 January 2015 to 17 February 2023
Temporal Resolution:
6 days to 12 days, 6 days to 12 days
Spatial Reference System(s):
WGS 84 / NSIDC Sea Ice Polar Stereographic North
EPSG:3413
Yellow areas on the map below indicate the spatial coverage for this data set.
Data Access & Tools
Documentation