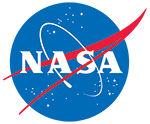 MEaSUREs Antarctic Boundaries for IPY 2007-2009 from Satellite Radar, Version 2
DOI: 10.5067/AXE4121732AD
This is the most recent version of these data.
Version Summary

Major changes for Version 2 include:


Added the basins IMBIE 2016 and refined


Updated and expanded the attribute lists


Minor changes include:


Changed grounding lines for Crosson/Dotson ice shelves based on Sentinel-1A


Added 15 new small ice shelves


Added missing ice rises on Larsen-C, Riiser-Larsen, Quar, Atka, Fimbul, Crosson, Borchgrevink, Beaudouin, and Pine Island ice shelves


Fixed an issue with Wordie ice shelf boundaries (Cape Jeremy basin)


Fixed an issue with Larsen A ice shelf, Drygalski glacier


Fixed small gaps between polygons


Updated names of the ice shelves (each polygon has a specific name)


Removed grounded polygon from IceBoundaries (provided by GroundingLine_Antarctica shapefile)


Overview
This data set, part of the NASA Making Earth System Data Records for Use in Research Environments (MEaSUREs) program, provides maps of Antarctic ice shelves, Antarctic basins, and the Antarctic coastline. The maps are assembled from 2008-2009 ice-front data from the Japan Aerospace Exploration Agency's (JAXA) ALOS PALSAR and European Space Agency's ENVISAT ASAR data, acquired during International Polar Years 2007-2009 (IPY); the InSAR-based grounding line data (MEaSUREs Antarctic Grounding Line from Differential Satellite Radar Interferometry), augmented with other grounding line sources; the Antarctic ice velocity map (MEaSUREs InSAR-Based Antarctica Ice Velocity Map); and the Bedmap-2 DEM. See
Antarctic Ice Sheet Velocity and Mapping Data
for related data.
Parameter(s):
BASINS
COASTLINE
GROUNDING LINE
ICE SHELVES
Platform(s):
ALOS, AQUA, COSMO-SKYMED, ENVISAT, ERS-1, ERS-2, LANDSAT-8, RADARSAT-1, RADARSAT-2, SENTINEL-1A, TERRA
Sensor(s):
ASAR, C-SAR, MODIS, OLI, PALSAR, SAR
Data Format(s):
GeoTIFF, BMP, Shapefile
Temporal Coverage:
7 February 1992 to 31 December 2015
Temporal Resolution:
24 year
Spatial Reference System(s):
WGS 84 / Antarctic Polar Stereographic
EPSG:3031
Blue outlined yellow areas on the map below indicate the spatial coverage for this data set.
Data Access & Tools
Sample Data Image
Image