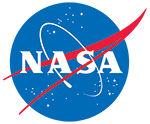 MEaSUREs Antarctic Grounding Line from Differential Satellite Radar Interferometry, Version 2
DOI: 10.5067/IKBWW4RYHF1Q
This is the most recent version of these data.
Version Summary

In Version 2, the temporal coverage now includes 22 years from 1992 to 2014. In addition, the data format changed to shapefiles.
Overview
This data set, part of the NASA Making Earth System Data Records for Use in Research Environments (MEaSUREs) program, provides 22 years of comprehensive high-resolution mapping of grounding lines in Antarctica from 1992 to 2014. The data were derived using differential satellite synthetic aperture radar interferometry (DInSAR) measurements from the following platforms: Earth Remote Sensing Satellites 1 and 2 (ERS-1 and ERS-2), RADARSAT-1, RADARSAT-2, the Advanced Land Observing System Phased Array type L-band Synthetic Aperture Radar (ALOS PALSAR), Cosmo Skymed, and Copernicus Sentinel-1. See
Antarctic Ice Sheet Velocity and Mapping Data
for related data.
Platform(s):
ALOS, COSMO-SKYMED, ERS-1, ERS-2, RADARSAT-1, RADARSAT-2, SENTINEL-1A
Sensor(s):
C-SAR, PALSAR, SAR
Temporal Coverage:
7 February 1992 to 17 December 2014
Temporal Resolution:
21 month
Spatial Reference System(s):
Blue outlined yellow areas on the map below indicate the spatial coverage for this data set.
Data Access & Tools
Sample Data Image
Image
Help Articles
How to Articles
Many NSIDC DAAC data sets can be accessed using the NSIDC DAAC's Data Access Tool. This tool provides the ability to search and filter data with spatial and temporal constraints using a map-based interface. Users have the option to
All data from the NASA National Snow and Ice Data Center Distributed Active Archive Center (NSIDC DAAC) can be accessed directly from our HTTPS file system, using wget or curl. Basic command line instructions are provided in the article below.