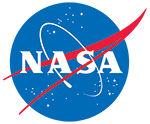 MEaSUREs Greenland Ice Velocity: Selected Glacier Site Velocity Maps from InSAR, Version 4
DOI: 10.5067/GQZQY2M5507Z
This is the most recent version of these data.
Version Summary

This version contains the following changes:
-Updated temporal coverage
-Use of GDAL 3.2.1 to create cloud optimized GeoTIFFs
-Data reprocessed utilizing a corrected DEM. See user note in section 2.2.5
Overview
This data set, part of the NASA Making Earth System Data Records for Use in Research Environments (MEaSUREs) program, provides velocity estimates determined from Interferometric Synthetic Aperture Radar (InSAR) data for major glacier outlet areas in Greenland, some of which have shown profound velocity changes over the MEaSUREs observation period. The InSAR Selected Glacier Site Velocity Maps are produced from image pairs measured by the German Aerospace Center's (DLR) twin satellites TerraSAR-X / TanDEM-X (TSX / TDX). The measurements in this data set are provided in addition to the ice sheet-wide data from the related data set,
MEaSUREs Greenland Ice Sheet Velocity Map from InSAR Data
. See
Greenland Ice Mapping Project (GrIMP)
for more related data.
Data Format(s):
GeoTIFF, JPEG
Temporal Coverage:
12 June 2008 to present
Temporal Resolution:
11 day
Spatial Reference System(s):
WGS 84 / NSIDC Sea Ice Polar Stereographic North
EPSG:3413
Blue outlined yellow areas on the map below indicate the spatial coverage for this data set.
Strengths and Limitations
Strengths
Can be used to examine a velocity time series for an individual glacier (or an area or point within the glacier), particularly for inversions where shear margins are important.
Has much better spatial resolution than similar full Greenland products (e.g., MEaSUREs Greenland Ice Sheet velocity mosaics).
Includes more frequent coverage in the summer, when seasonal variations due to melt and calving are likely to occur.
One of the highest spatial resolution GrIMP data sets for individual glaciers.
Provides a consistent time series for many glaciers that extends back to 2009 (see Fig. 3 in Joughin et al, 2018).
Limitations
Only covers the downstream regions of a limited number of glaciers.
Although posted at 100 m, the actual resolution is approximately 460 m.
Data Access & Tools
Sample Data Image
Image