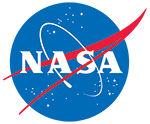 Nimbus-7 SMMR Pathfinder Daily EASE-Grid Brightness Temperatures, Version 1 (NSIDC-0071)
This is the most recent version of these data.
Version Summary
Overview
This data set consists of brightness temperatures acquired from the Scanning Multichannel Microwave Radiometer (SMMR) on board the Nimbus-7 Pathfinder satellite. The brightness temperatures are gridded onto the Equal-Area Scalable Earth Grid (EASE-Grid) and are presented in three different projections: Northern Hemisphere, Southern Hemisphere, and global.
Temporal Coverage:
25 October 1978 to 20 August 1987
Temporal Resolution:
1 day
Data Access & Tools
Documentation
User Guide
Sensor and Instrument Information
Help Articles
How To
Many NSIDC data set web pages provide the ability to search and filter data with spatial and temporal contstraints using a map-based interface. This article outlines how to order NSIDC DAAC data using advanced searching and filtering.