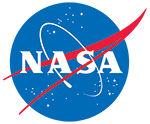 Sea Ice Concentrations from Nimbus-7 SMMR and DMSP SSM/I-SSMIS Passive Microwave Data, Version 2
DOI: 10.5067/MPYG15WAA4WX
This is the most recent version of these data.
Version Summary

Conversion to netCDF format.
Overview
This data set is generated from brightness temperature data and is designed to provide a consistent time series of sea ice concentrations spanning the coverage of several passive microwave instruments.The data are provided in the polar stereographic projection at a grid cell size of 25 x 25 km.
Platform(s):
DMSP 5D-2/F11, DMSP 5D-2/F13, DMSP 5D-2/F8, DMSP 5D-3/F17, Nimbus-7
Sensor(s):
SMMR, SSM/I, SSMIS
Data Format(s):
PNG, netCDF-4
Temporal Coverage:
26 October 1978 to 31 March 2023
Temporal Resolution:
1 day, 1 month
Spatial Reference System(s):
NSIDC Sea Ice Polar Stereographic North
EPSG:3411
NSIDC Sea Ice Polar Stereographic South
EPSG:3412
Blue outlined yellow areas on the map below indicate the spatial coverage for this data set.
Strengths and Limitations
Data Access & Tools
Documentation
User Guide
General Resources
Sensor and Instrument Information