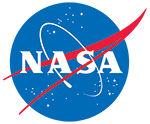 Sea Ice Concentrations from Nimbus-7 SMMR and DMSP SSM/I-SSMIS Passive Microwave Data, Version 2 (NSIDC-0051)
This is the most recent version of these data.
Version Summary

Conversion to netCDF format.
Overview
This data set is generated from brightness temperature data and is designed to provide a consistent time series of sea ice concentrations spanning the coverage of several passive microwave instruments.The data are provided in the polar stereographic projection at a grid cell size of 25 x 25 km.
Platform(s):
DMSP 5D-2/F11, DMSP 5D-2/F13, DMSP 5D-2/F8, DMSP 5D-3/F17, Nimbus-7
Sensor(s):
SMMR, SSM/I, SSMIS
Data Format(s):
PNG, netCDF-4
Temporal Coverage:
26 October 1978 to 31 May 2022
Temporal Resolution:
1 day, 1 month
Strengths and Limitations
Data Access & Tools
Documentation
User Guide
General Resources
Sensor and Instrument Information