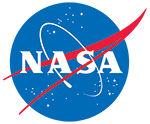 MODIS/Aqua Sea Ice Extent and IST Daily L3 Global 4km EASE-Grid Day, Version 61
DOI: 10.5067/MODIS/MYD29E1D.061
This is the most recent version of these data.
Version Summary

This C61 product is identical in format to the C6 version. The C61 reprocessing does not contain any change to the science algorithm used to generate this product. Any improvement or change in the C61 product compared to the C6 product is from changes and enhancements to the calibration approach used to generate the input products and changes to the polarization correction used in this collection reprocessing.
Overview
This global Level-3 (L3) data set provides Northern and Southern Hemisphere maps of sea ice extent and ice surface temperature. The maps are generated by compositing 1 km observations from the 'MODIS/Aqua Sea Ice Extent Daily L3 Global 1km EASE-Grid Day' (
https://doi.org/10.5067/MODIS/MYD29P1D.061
) product. These data are provided daily in the EASE-Grid polar projection at a resolution of approximately 4 km. The terms "Version 61" and "Collection 6.1" are used interchangeably in reference to this release of MODIS data.
Parameter(s):
ICE EXTENT
ICE TEMPERATURE
Temporal Coverage:
4 July 2002 to present
Temporal Resolution:
1 day
Spatial Reference System(s):
NSIDC EASE-Grid North
EPSG:3408
NSIDC EASE-Grid South
EPSG:3409
Blue outlined yellow areas on the map below indicate the spatial coverage for this data set.
Data Access & Tools
Documentation
User Guide
General Resources
Product Specification Documents
Help Articles
General Questions & FAQs
How to Articles