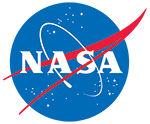 MODIS/Aqua Snow Cover Monthly L3 Global 0.05Deg CMG, Version 6 (MYD10CM)
There is a more recent version of these data.
Version Summary

Changes for Version 6 include:


Fractional Snow Cover (FSC) previously used as input to this data set has been replaced by Normalized Difference Snow Index (NDSI) snow cover;


Aqua MODIS band 6 data have been restored to scientific quality using a Quantitative Image Restoration (QIR) technique. Aqua now uses the same snow detection algorithm as Terra.


Overview
This data set reports monthly average snow cover in 0.05 degree (approx. 5 km) resolution Climate Modeling Grid (CMG) cells. Monthly averages are computed from daily snow cover observations in the MODIS/Aqua Snow Cover Daily L3 Global 0.05Deg CMG (MYD10C1) data set.
Temporal Coverage:
4 July 2002 to 31 January 2023
Temporal Resolution:
1 month
Yellow areas on the map below indicate the spatial coverage for this data set.
Data Access & Tools
Documentation