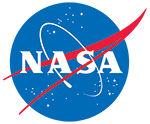 MODIS/Terra Snow Cover Monthly L3 Global 0.05Deg CMG, Version 6 (MOD10CM)
There is a more recent version of these data.
Version Summary

Changes for Version 6 include:


Fractional Snow Cover (FSC) previously used as input to this data set has been replaced by Normalized Difference Snow Index (NDSI) snow cover.


Overview
This data set reports monthly average snow cover in 0.05 degree (approx. 5 km) resolution Climate Modeling Grid (CMG) cells. Monthly averages are computed from daily snow cover observations in the MODIS/Terra Snow Cover Daily L3 Global 0.05Deg CMG (MOD10C1) data set.
Data Contributor(s):
Hall, D. K. and G. A. Riggs.
Temporal Coverage:
1 March 2000 to present
Temporal Resolution:
1 month
Data Access & Tools
Documentation