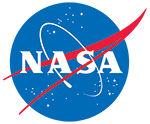 SnowEx17 Ground Penetrating Radar, Version 2 (SNEX17_GPR)
This is the most recent version of these data.
Version Summary

Updated the radar velocity used to convert radar travel time to snow depth; updated the assumed density used to calculate snow water equivalent, which is now provided in cm rather than mm; updated data files to no longer include column 12 (Transect #); and removed Week 3 data (21 February to 23 February 2017).

Week 3 data (21 February to 25 February) was later added as part of a minor version update.
Overview
This data set contains the results of a ground penetrating radar survey conducted at Grand Mesa, Colorado. Data include the two-way travel time, calculated snow depth, and calculated snow water equivalent. Data were collected between 08 February 2017 and 25 February 2017 as part of the 2017 SnowEx campaign. The unprocessed, raw data are also archived at NSIDC (DOI: 10.5067/ZPOLBRHVWG5V).
Parameter(s):
SNOW DEPTH
SNOW WATER EQUIVALENT
Platform(s):
GROUND-BASED OBSERVATIONS
Temporal Coverage:
8 February 2017 to 25 February 2017
Temporal Resolution:
Not applicable
Spatial Resolution:
Not applicable
Not applicable
Spatial Reference System(s):
WGS 84 / UTM zone 12N
EPSG:32612
Yellow areas on the map below indicate the spatial coverage for this data set.
Data Access & Tools
Documentation